MURDER IN THE CATHEDRAL
BY T. S. ELIOT
ST BARTHOLOMEW THE GREAT, 2015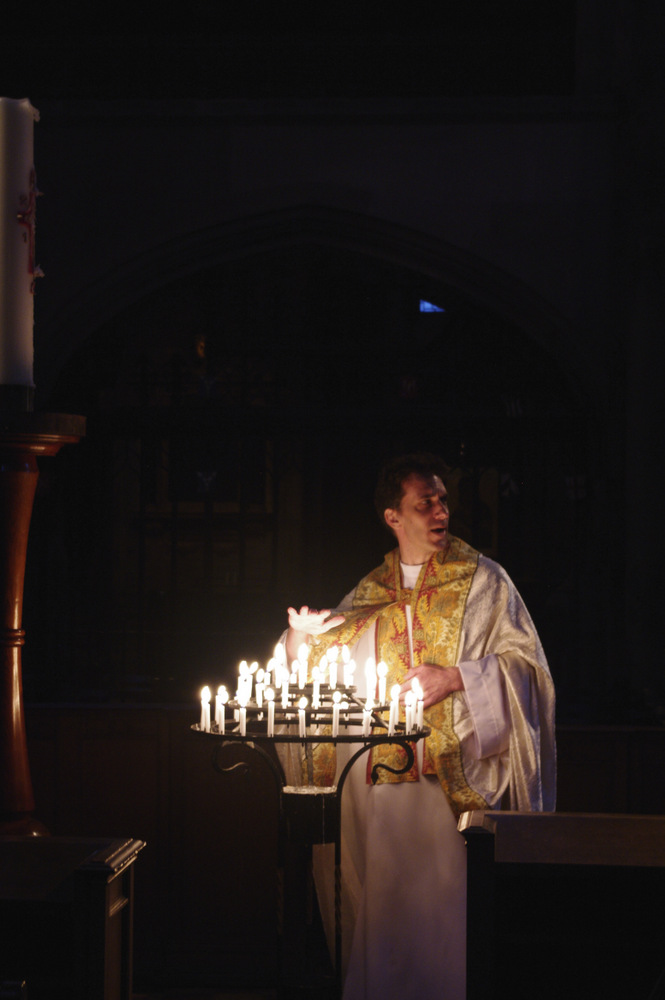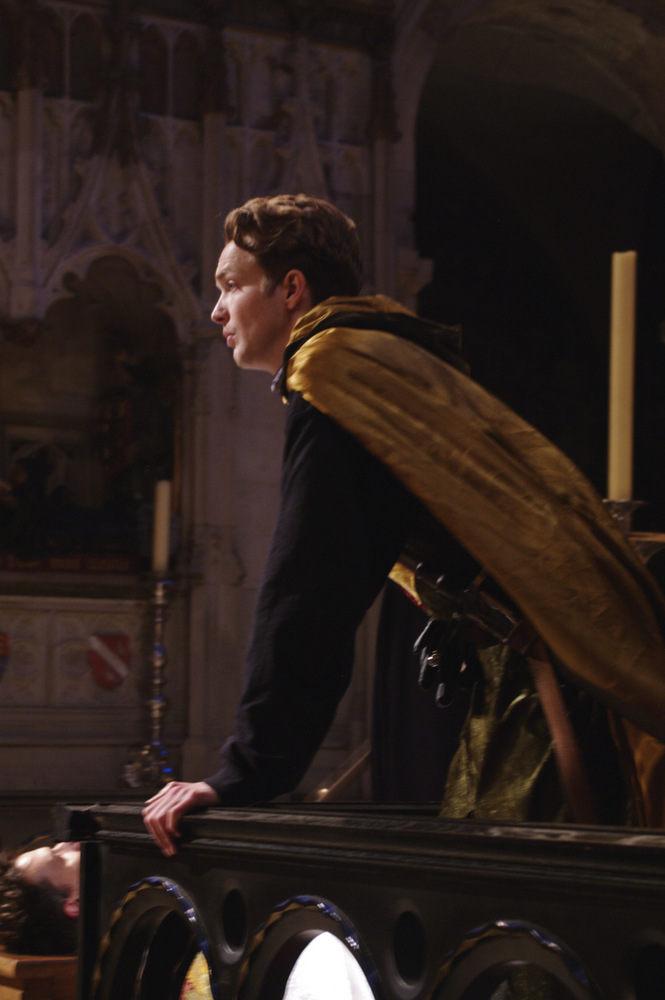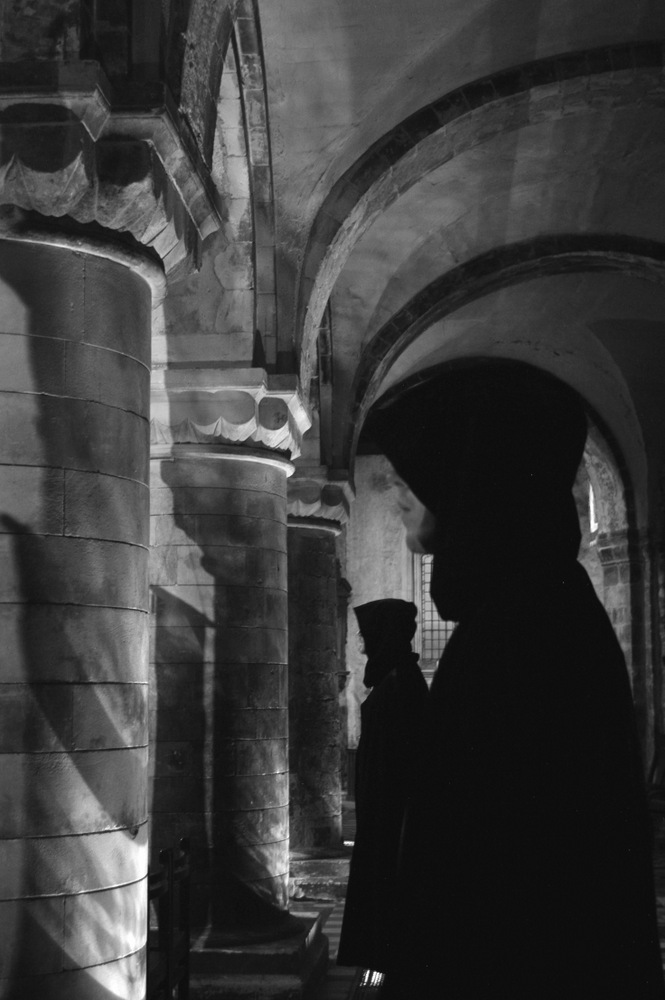 T. S. ELIOT'S VIOLENT, VERSE PAGEANT OF FAITH, MURDER AND POETRY
"End will be simple, sudden, God- given...
All things prepare the event. Watch."
St Bartholomew the Great already partly stood in the time of Becket, which makes it a setting of choice for the play. Eliot conceived the text to be performed in a religious building (the Chapter house of Canterbury Cathedral) and Little Spaniel Theatre feel really privileged to be able to stage it in St Barts. We have tried to make the most of the church's extraordinary atmosphere and aimed at giving back to Eliot's medieval pageant all its vigour and strength of vision. This "Murder", delivered by a young and energetic cast, wants to create a tableau of early Plantagenet England without compromising on the modernity of the play. No setting would have served it better than St Bartholomew.
COMPANY
Ava Amande, Cristina Basche, Clare Brice, Anna Buckland, Eluned Hawkins, Claire-Monique Martin (Women of Canterbury); Tyrone Coogan (First Priest); Edward Fisher (Second Priest); Damian Regan (Third Priest); Jack Cooper Stimpson (Messenger) ; Martin Aukland (Thomas Becket, Archbishop of Canterbury); Tom Wharnsby (First Tempter / First Knight); Pip Brignall (Second Tempter / Third Knight); Daniel Osgerby (Third Tempter / Fourth Knight); Edmund Sage-Green (Fourth Tempter/ Second Knight)