TWELFTH NIGHT
or what you will
FRENCH PROTESTANT CHURCH, SOHO SQUARE, 2016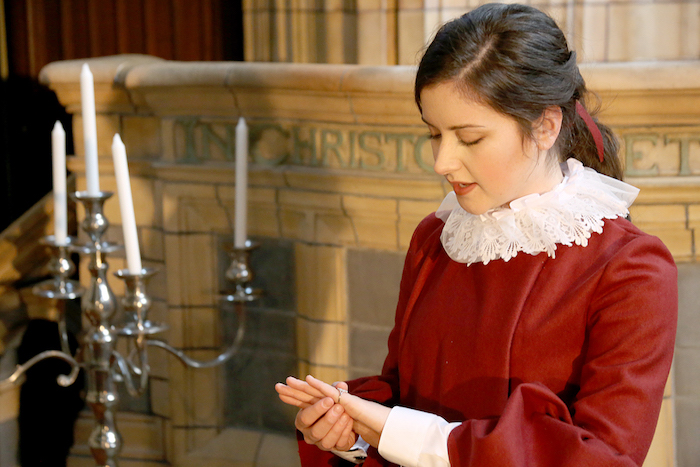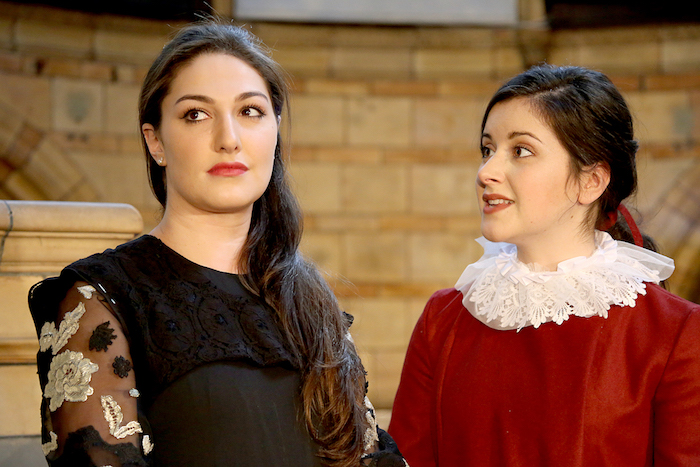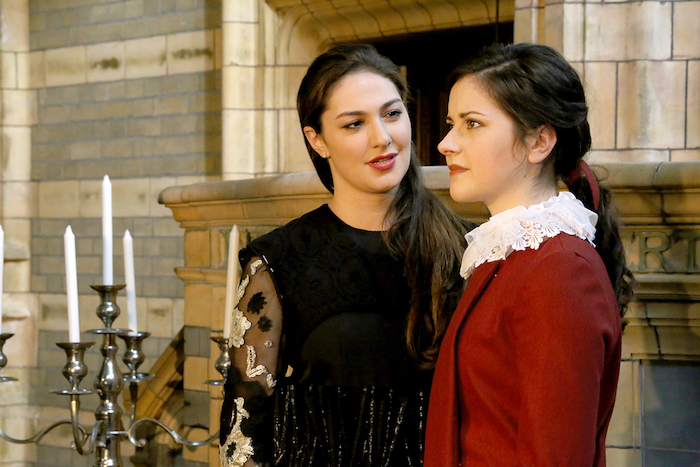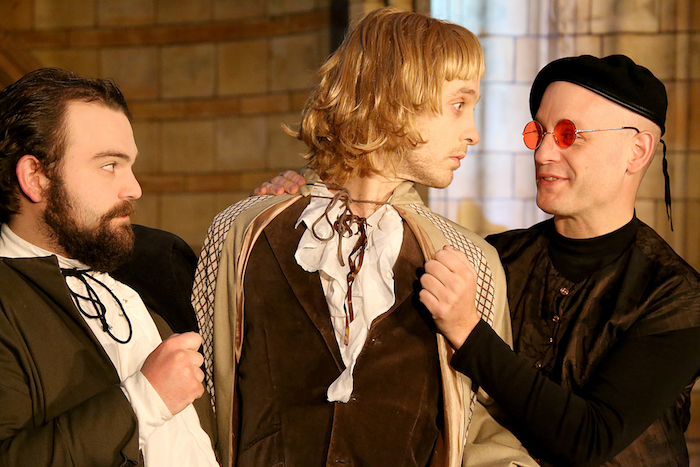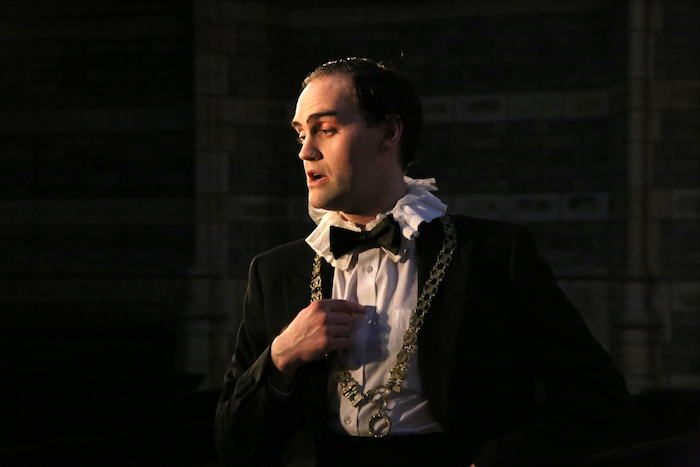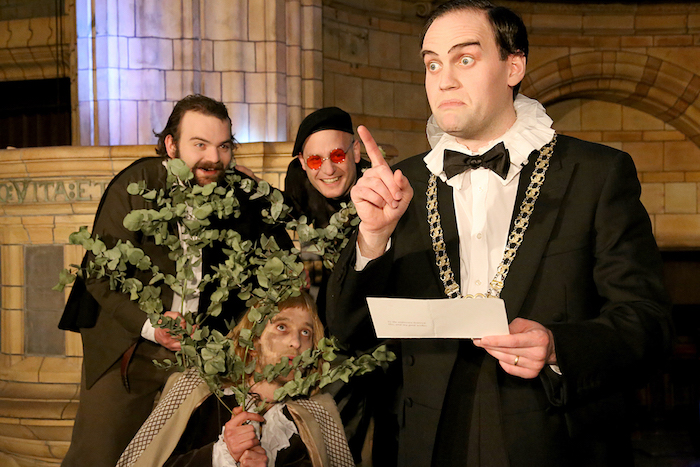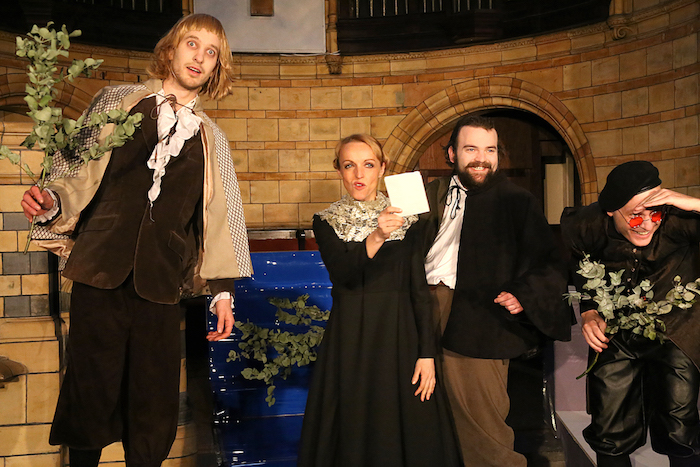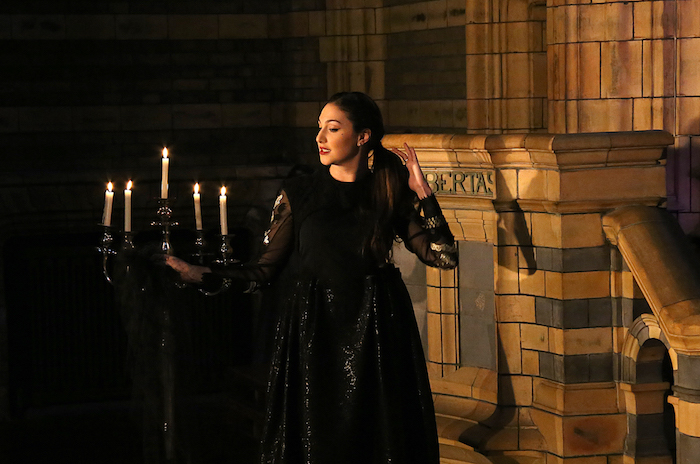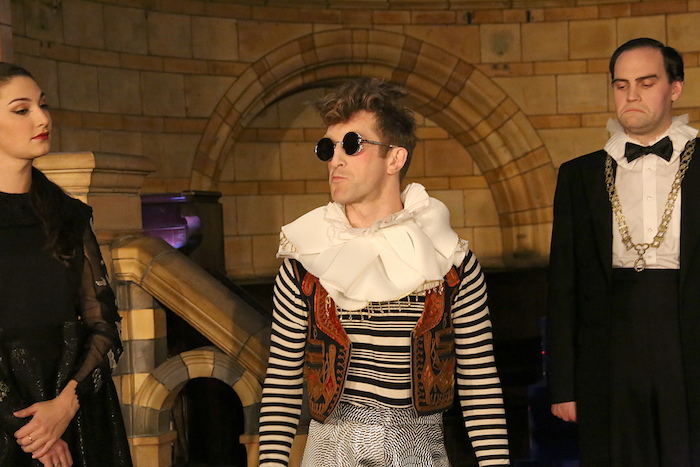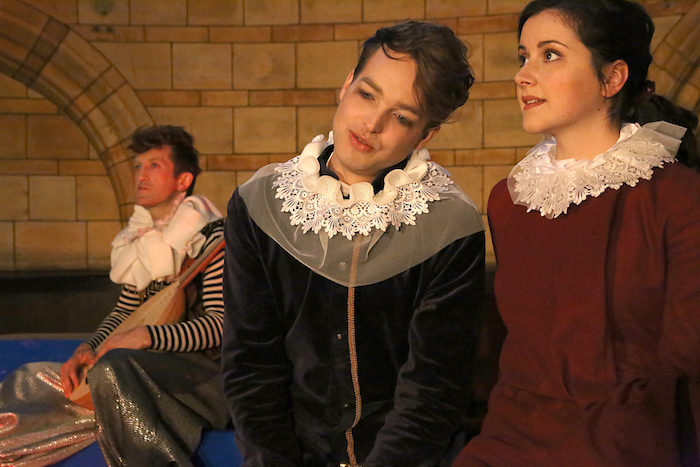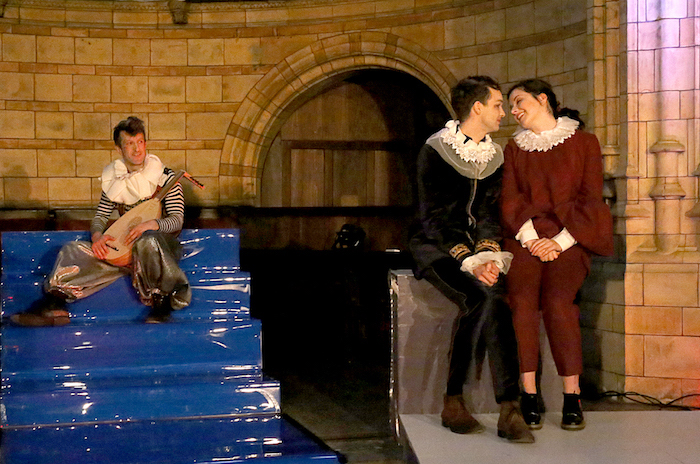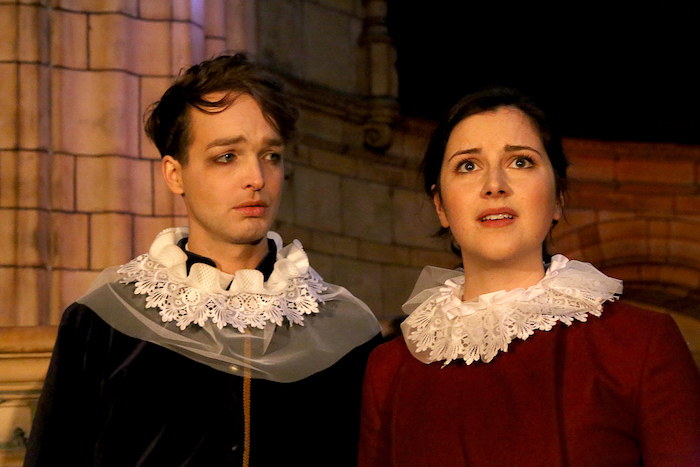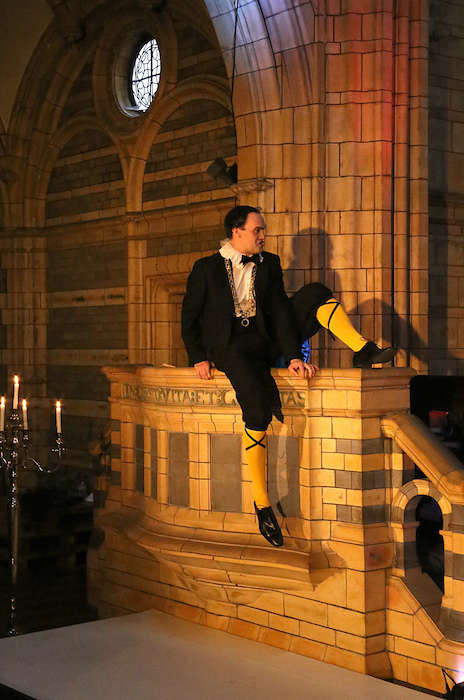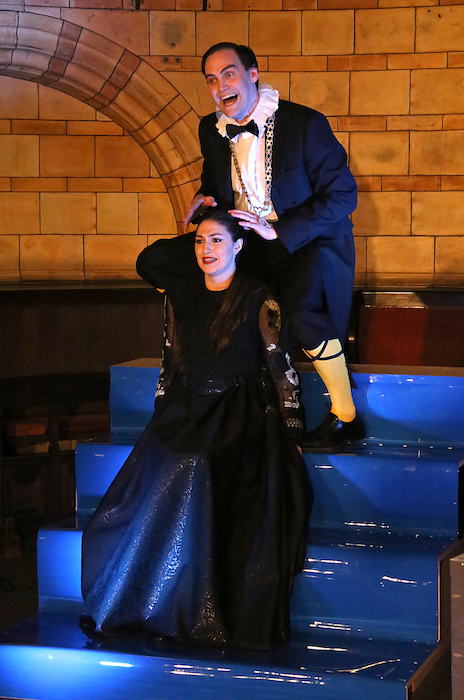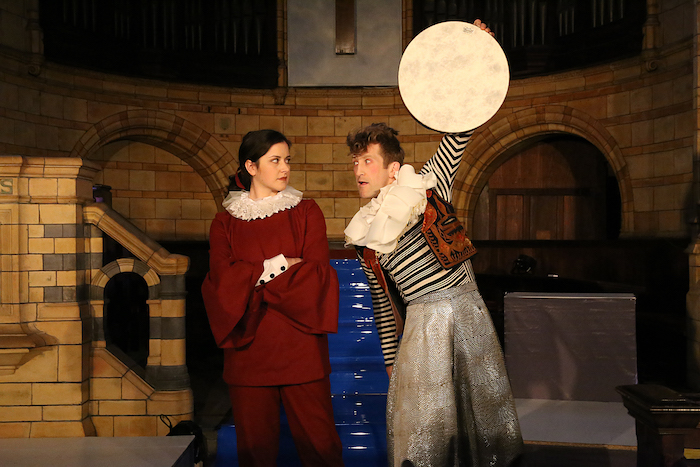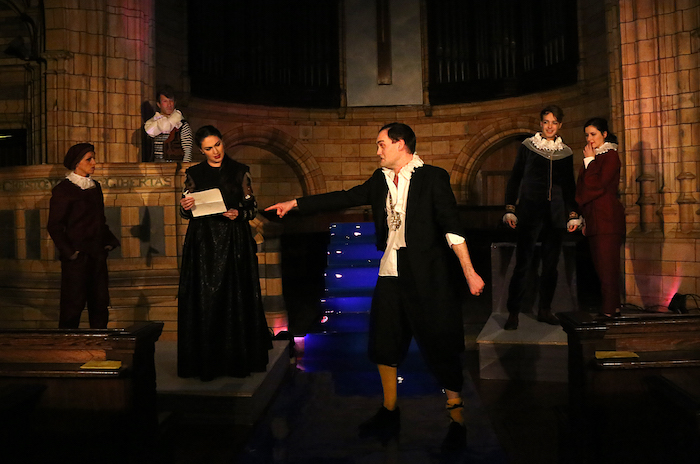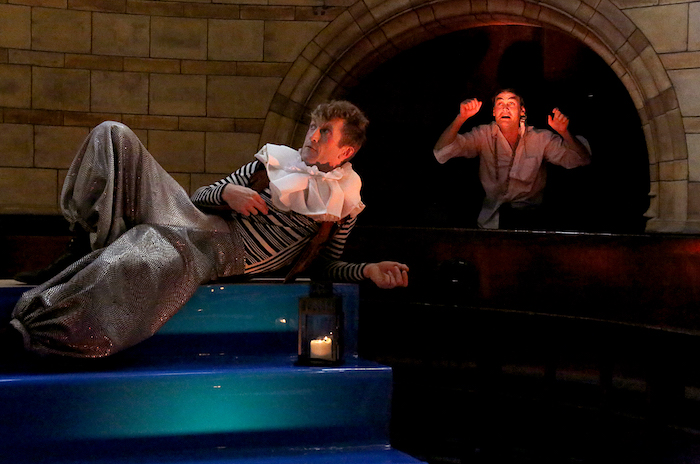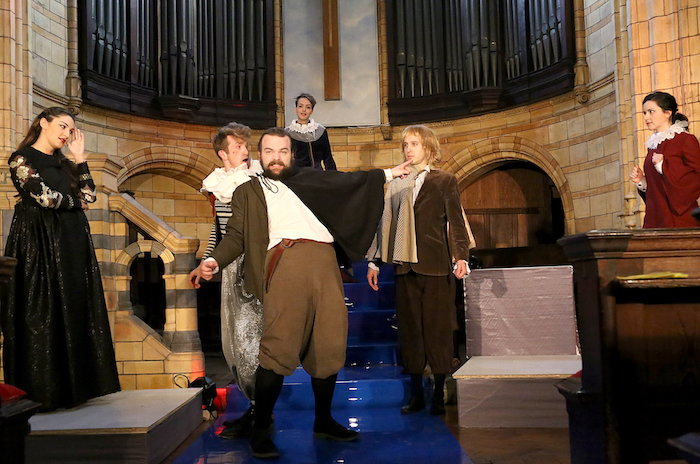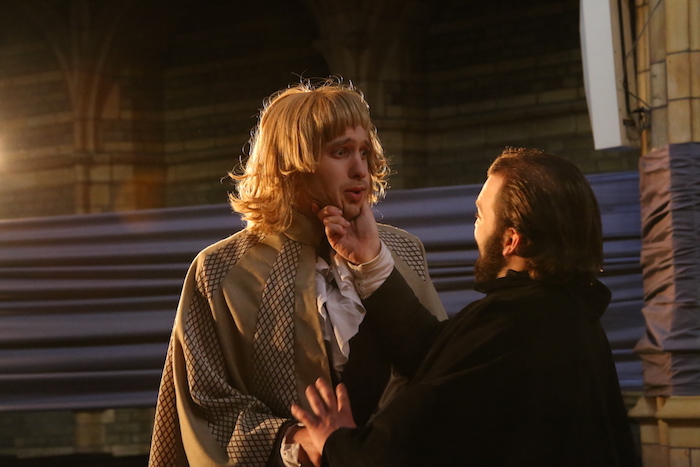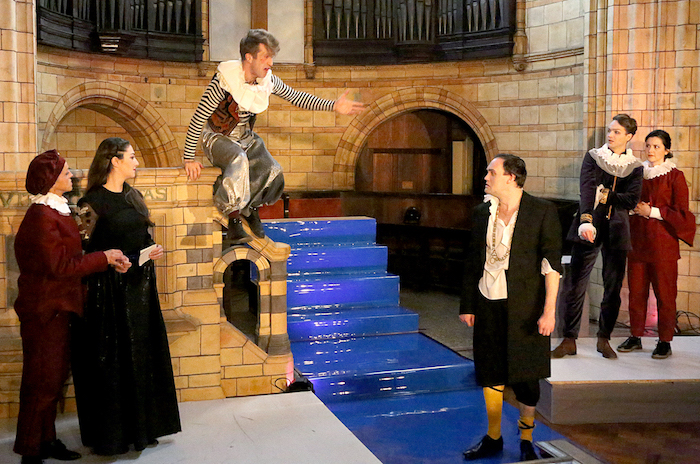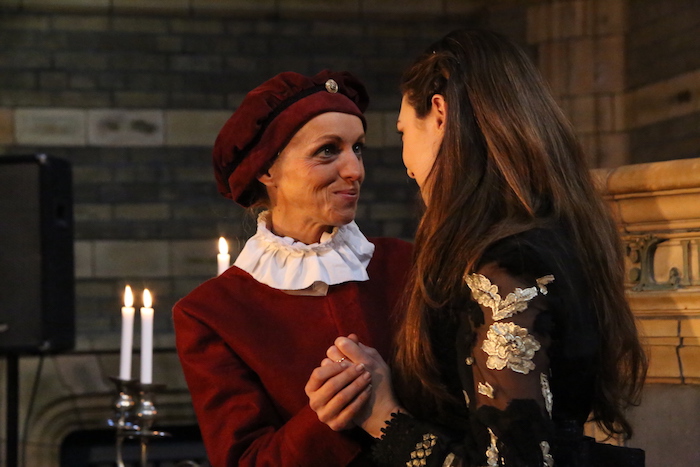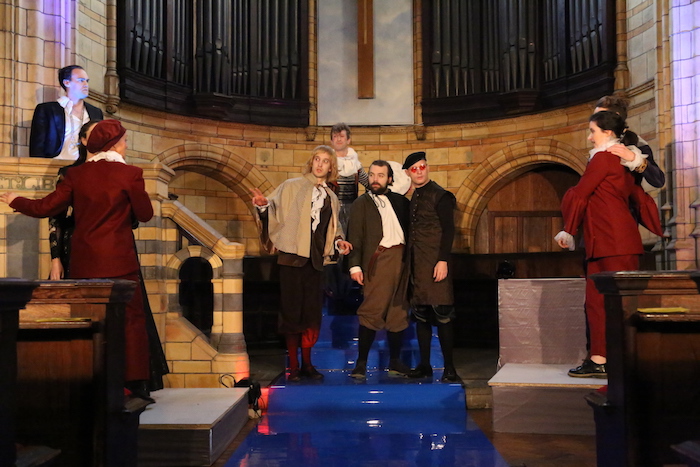 Shakespeare's much-loved comedy Twelfth Night was given a fashion makeover by Scena Mundi in a bold and finely crafted production that took the Elizabethan style to a church catwalk.

Shipwrecked on the shores of Illyria and believing her brother Sebastian to be drowned, Viola decides to don men's clothes to serve Orsino. Under the name of Cesario, she soon becomes a favourite of the young Duke and finds herself caught in a strange love triangle where 'all is not what it is'.

Since its first performance on the day of the Epiphany in 1601, the lightness, fun and elegance of Twelfth Night have made it a favourite of theatre goers. The world of Illyria is one of disguise and narcissism where madness lurks under the surface. Viola's arrival creates chaos and forces all to see beyond appearances to find their true identities.

Scena Mundi's production focused on the bitter-sweet mood of the comedy to enhance all its diverse aspects. Combining very precise work on text with highly elaborate costumes and clear story-telling, their Twelfth Night was an aesthetic rendition of a multi-facetted play about love, unruliness and self-discovery.
COMPANY
Clare Brice (Maria & Sebastian), Pip Brignall (Duke Orsino), Jack Christie (Sir Toby Belch & Curio), Edward Fisher (Feste), Emma Hall (Countess Olivia), Harriett Hare (Viola & Cesario), David Keogh (Antonio & Fabian), Martin Prest (Malvolio, Priest & Officer), Thomas Winsor (Sir Andrew Aguecheek & Captain)
Cecilia Dorland (Director), Jean-Philippe Martinez (Music & Sound Design), Georgia Green (Costumes), Darren Royston (Movement & Choreography), Penny Rischmiller, Nathalie Gunzle (Lighting Design), Edward Fisher (Set Design)